Things to Do in Doral FL
Welcome to the Toyota of South Florida community events page! As a Toyota dealer for drivers in the Doral, Kendall, and Hialeah areas, we try to serve our community in many ways. While we're known for having an extensive inventory, an accommodating staff, and expert technicians, we also try to be a beacon for our community by keeping them updated on fun events occurring around the area.
Community Events in Doral FL
Our goal with this page is to help keep our drivers well-informed of fun events happening around town. These community events could range from a grand opening, a festival, a parade, upcoming concerts, or even a cultural experience. We try to let our community know about these events and gatherings so they can get to know each other more and continue making the area a great tight-knit community.
Planning Your Weekends
On this page, we'll also list some fun local places that'd be relevant to you. When there are some new restaurants opening up in town, we'll let you know! We'll even give you our opinions on the best restaurants throughout our area, or the top shops that you should check out. We'll also help you plan for the holidays with a few notable events and get-togethers withi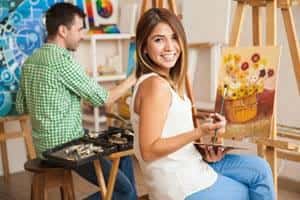 n the community. Whenever you run out of ideas, you can always look to us at Toyota of South Florida for guidance and tips.
Being a Part of the Community
At Toyota of South Florida, we try to be more than just a dealership. We're part of the community and we want to share the news with everyone about fun and exciting things that are happening in our area. Part of our commitment to our community is by being a go-to resource for updates about town events, as well as upcoming deals and incentives for drivers. We'll keep our ears to the ground and our fingers on the pulse so you can know about the fun events and activities that are making their way to our great community.
At Toyota of South Florida, we're always proud to be a part of the Doral, Kendall, and Hialeah areas.
December 2017 Events Near Me
Light Up Wynwood! Chanukah at The Yard 2.0
Date: Wednesday, December 13, 2017
Time: 6:30pm – 10:30pm 
Location: The Wynwood Yard
56 Northwest 29th Street
Miami, FL 33127
Kindling the menora, live music from an Israeli Kosher Rock band, as well as freshly made latkes and speciality drinks from the bar, there is nothing better to do on a Wednesday night! Come out and celebrate Chanukah the fun way! Tickets can be purchased at the link above.
Miami Sunset Cruise
Date: Friday, December 15, 2017
Time: 6:30pm – 9:00pm
Location: Playtime Watersports
801 Brickell Bay Dr
Miami, FL 33131
Treat your friends and family to some good times for the holidays! The cruise is a sunset cruise on Biscayne Bay that includes a tour of celebrity homes of the rich and famous as well as complimentary beer and wine and hors d'ourves. Boarding, departing, returning information, and FAQs can all be found at the tickets link above!
New Year's Eve Party 2018 Party – Hilton Miami
Date: Sunday, December 31, 2017 – Monday, January 1, 2018
Time: 9:00pm – 3:00am
Location: Hilton Miami
5101 Blue Lagoon Dr
Miami, FL 33126
Tickets
Taking place in the elegant International Ballroom as it transforms into a very high energy party, this New Year's Eve party is like no other. With open bars, buffet and multi-course dinner, champagne toast, party favors, laser lights, reserved tables, confetti, giant video screen, and dance music, this is an event you don't want to miss! Click above to buy your ticket today!